This week I am making a traditional Lebanese lamb stew, a great grain free spinach pie with a crust made from almond meal and linseeds, and as I'm making a lentil stew, I shared my trick for preparing lentils for less, shall we say "digestive reaction/discomfort".  It's actually 6 nights of dinners as one night is always leftover night.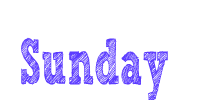 Lentil Stew
Grain Free Bread made as bread rolls
(I just dollop large spoons of the mix onto a greased baking tray and cook for 30 mins in hot oven)
Lentils are not for everyone and not recommended if you are paleo or other strict grain free "philosophy" but I find as long as a precook them (rather than just soak) and then rinse well before adding to whatever I am cooking, there is no adverse reactions and they are tolerated well by everyone in the family, even my legume sensitive husband.
My lentil stew is (precooked) 1.5 cups of green or brown lentils, added to diced carrot, onion, garlic, potato and celery (quantity depends on size of vegetable, usually 2 or 3 of each.  I add a tin of diced tomato and some thyme and sometimes other dried mixed herbs.  Lots of water and my homemade vegetable stock paste.  Simmer for a couple of hours.
I'll serve with a simple green salad.
This recipe uses a grain free pastry made from almond, linseeds, olive oil and eggs.
For those that need to be nut free my nut free pastry recipes here or here might do the trick.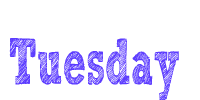 Taco Night!!
Roast Chicken Dinner
I roast a whole chicken with lots of vegies, whatever I have in the fridge/pantry and with some thyme and other herbs. It's an easy meal as I can prep it all earlier in the day and just put the whole meal in the oven before I leave to take my daughter for swimming and its all done when I get back with hungry children (I should note that my husband works from home so the house is not unattended and I do get him to keep an eye on things so I don't come home to a smoking kitchen).
A Lebanese meal – Lubee/lubiyeh which is a simple lamb stew cooked with green beans.  It is traditionally served with rice but I (of course) serve it with steamed green vegetables and sometimes a quinoa pilaf.  An example of a lubee/lubiyeh recipe  is here.  My version is even simpler: saute lamb chops (the cut with the bone with the marrow in it), onion, garlic, in a little oil, add 1-2 tsp of allspice (also called pimento, Lebanese pepper, Jamaica pepper, myrtle pepper, pimenta, English pepper or newspice), green beans, a tin of diced tomato, water to cover,  lid on, simmer until meat is tender and falling off the bone (a couple of hours), salt to taste.  The bone in the lamb makes for a great bone broth and for something so simple it has lots of flavour.
Leftover night – by tonight we usually have a range of leftovers and use tonight to finish them off, or are often eating out.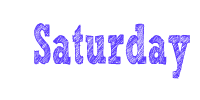 Pork Belly with some roasted vegies and a huge green salad, most likely a massaged kale salad.
The Jamie Olivier recipe I've linked to uses 75g plain flour for the gravy.  I ignore that (obviously) and substitute 1 or 2 teaspoons of potato starch mixed into a small cup of water to thicken the gravy.  Otherwise it is no drama to not have gravy at all or just have the gravy without thickening it at all.